Add Interest to a Boring Room: 4 DIY Feature Walls
Is there that one room in the house that you hate walking into? You think it is so plain but have no idea how to make it fun and interesting?
Add a feature wall! Adding a feature wall can make all the difference in the look of a room. Turn your walls into art with these 10 DIY feature walls to design in your home.
1. Pallet Wood Wall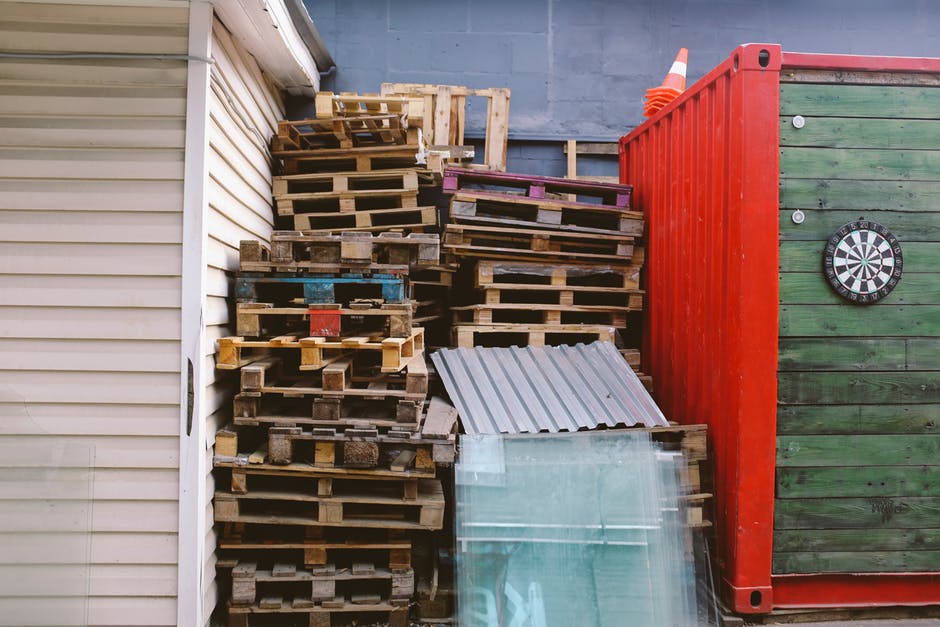 Pallets are probably the biggest item used in DIY projects. It's because you can make so many unique ideas come to life with them. A pallet wall is one of them!
You can find free pallets from companies that usually just throw away. Do some homework, call around to different companies and get your hands on some free pallets!
Once you break down the pallets and have the planks, you can stain or paint them any color you would like!
Here's a tip from Addicted 2 DIY! Before putting the pallets on the wall, paint the wall a dark color in case any part of the wall shows through!
Put the pallets up with liquid nails or use a drill to screw the planks into the wall.
2. Cork Board Wall
Have an office in your home with tons of papers everywhere? I know how to get the important papers you need to see every day out in the open. Add a cork wall to your at home office!
Measure the wall or the portion of the wall that you would like covered in cork. Then purchase the cork roll or cork sheet.
Next, measure and cut the cork to the right size. Use adhesive to attach it to the wall.
Now place all your important papers up on the cork wall where you can always see them!
3. Chalkboard Wall
Having a chalkboard wall is essential these days! All you simply do is get chalk paint, pick a wall you want it on, and you're done!
Pretty easy, right?
Chalk walls are perfect in the kitchen for you to write the menu on. They also work wonders in a child play room keeping them busy for hours. You can have one in your office to write things down on. Put one in your living room with a beautifully written quote on it.
The options with chalk walls are endless!
4. Gallery Photo Wall
Have ton of beautiful photos of your family and friends but don't know where to put them. Make a gallery photo wall!
First, think about the design of that room or your house and pick frames accordingly. If you have a more modern house, buy frames while clean edges. If your style has more character, pick frames that do as well!
Buy some decorative pieces that aren't frames to add some texture and dimension.
I suggest laying out the design you want up on the wall, on the floor first. Trust me, you'll change the positions of frames and decorative pieces 100 times before you get it just right.
Stunning Feature Walls
Feature walls make a statement as soon as you walk into a room. Add some much needed interest to a boring room and wow your friends and family with you DIY skills!