Egress Window Well Covers
Durable Crystal-Clear Polycarbonate, Steel Or Aluminum Egress Solutions
Our protective covers are custom-engineered to keep safe high-traffic areas and prevent your egress well from flooding. All covers can be made with quick-release locks, made according to the local egress requirements.
All models listed below can be made in an egress-compliant size to meet the local requirements for fire escapes.
Hassle-Free Installation
All windows are designed to fit into a standard basement window space, making it a good DIY project. All vinyl frames are maintenance-free.
Egress-Compliant Sizes
The windows do not subtract from the egress well square footage so that the basement will answer all local requirements.
Direct Shipping
We Ship Anywhere in the USA and Canada.
Originally the term egress means "a place or means of going out." For example, a basement window qualifies as an egress when it serves as an emergency exit in case of a fire, flooding, or another type of emergency. Egress windows are larger, so they require stairs or a ladder added to the side of the basement well. Having steps are making the escape of any adult or a child from the basement quick and easy. 
The egress window well is also a way into the property. The well, along with the basement window opening, should be big enough to fit a fully equipped firefighter. 
To meet the IRC code requirements, the egress window well depth must reach 8″ – 12″ beneath the lower sill of the basement window. Therefore, the depth of the window well depends on how deeply your basement is buried underground. In our practice, we have advised homeowners with shallow egress window wells and extremely deep ones. 
If you need an extra deep metal window well, please, talk to one of our experts. We have any size and depth you might need
The minimum egress well requirements are as follows:
The basement well depth

 must be 8″ – 12″ below the lower sill of the basement window.

The well depth

(above ground) must allow the well to extend a minimum of 2″ – 3″ above grade (soil level).

The egress window well width

 must provide at least 2″ on either side of the basement window.

According to the latest IRC requirements, the minimum egress window well projection is 36″.
Currently, homeowners are not required by law to cover their egress wells. However, recent statistics state that more accidents occur due to open large wells rather than basement fires. Therefore, Window Well Experts strongly recommend purchasing a sturdy large basement window well cover to protect your home and loved ones.
Some maintenance is required to keep your egress window well fully functioning and visually appealing all year round.
Remove Debris by Hand or Shovel. 

Bring Out the Vacuum

— If Necessary

Use a shop vac if there's too much debris in the window well. 

What To Do With Dirty Gravel?

If you notice that the gravel is accumulating excessive amounts of dirt, mud, sand, and other forms of debris, then it's time to shovel it out and either replace it or wash it off.
We recommend thinking about the window well-draining system and adding a slick, sturdy top cover to prevent excessive debris. If you are already suffering from a flooding window well, check our guide for help.
The egress well depth (above ground) must allow the well to extend a minimum 2″ – 3″ above grade (soil level).
Basement Egress Safety & Code Compliance
Safety.

 The main reason to get a basement egress window kit is to add a fire escape when turning basement space into a livable area.

Code Compliance.

The egress well must be at least 9 square feet to allow a firefighter with oxygen tanks to get into the well. Basements and every sleeping room shall have at least one operable emergency and rescue opening. Such opening shall open directly into a public street, public alley, yard, or court.

Air and Light.

 Letting in the fresh air and natural light is the second most important job of the IRC-code compliant.
Basics start with the local IRC code requirements.
A basement window must have 

5.7 square feet

 of egress opening.

The egress window well must be 

8-10″ below the lower sill of the window

 and allow for a few inches above grade to allow for proper grading away from the house.

Another purpose of the IRC code is to allow natural light and ventilation into basement spaces.
According to the egress requirements, an opening should be at least 5.7 square feet. The space should be enough for a grown person, including a fighter, to get into the well with oxygen tanks.
The egress window well must be between 8″ to 10″ below the lower sill of the window. And allow for a few inches above grade to leave a proper grading away from the building to help prevent water from getting into your basement.
Basement Window Measure Guide. The window opening must be 44″ from the floor or less. Everything, including window size, goes off of that.
To see more details about the installation of the wells, follow this link.
Additional Tip:

Consider hiring a professional instead of making it your next DIY project.
Get a Free Quote


By Sending Us Your Window Well's Measurements

Have Questions Or Need Help Measuring Your Wells? No Worries! Our Experts Are Available To Take Your Call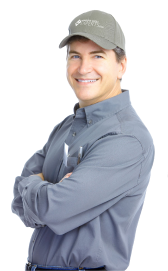 A. Rostvold, Rochester, MinnesotaA. Rostvold
The egress window well cover fits perfectly. I no longer have to worry about my kids and the neighbourhood kids playing near my front porch. During a big rainfall, the well stayed completely dry. The cover is lightweight, strong, looks amazing, and made in Wisconsin, USA.
Bill L., Denver, ColoradoBill L.
Great experience and product. Solved my problems with water looks good, perfect fit, and easy to install . Highly recommend.
D. Holyoak, Grantsville, UtahD. Holyoak
They are great covers and were easy to install. I loved that they came with all the fasteners needed for the job. Awesome product.
H. Wright, Holt, MichiganH. Wright
Wonderful! The process was quite easy, and the customer service and communication was excellent. Candi and Rick helped us quickly and made sure we were satisfied with our order. We have huge window wells and we were very happy they were able to accommodate us! Most of all, I am very happy to no longer worry about people, or animals falling into the wells. They look BEAUTIFUL, so glad we chose the super slant, and it really finished off the look of our patio.

A big thank you, keep doing what you're doing, we need more companies like you.
R. Lambros, Manasquan, New JerseyR. Lambros
I wanna let you know the window well looks great. The atrium dome covers are beautiful and do the job. Very well engineered. Best of all, they do not affect the look of my house at all!
Get a Free Quote!
In order to get a free quote, enter your email below to get your measuring guide: