Basement Window Wells
Browse through a variety of metal, plastic, and fiberglass basement wells
From small, elongated wells to heavy-duty egress ones – we have them all! Any Size & Shape. Shipped directly to YOU, at your construction site.
HOMEOWNERS AND CONTRACTORS WELCOME, NO MINIMUM ORDERS!
Quantity discounts available

While egress upgrades all the rage, we realize that many still need small or weird-sized basement wells. You can find one of the best selections of unusual-sized wells right here. Top your odd-sized well with a tailor-made window well cover for complete protection.
Can't find what you need – give us a call. Our Window Well Experts are available for a FREE consultation!
Medium-sized wells are non-egress window wells. They have a large enough opening to allow plenty of light and air to your basement. Nonetheless, their projection is lower than the IRC-accepted egress well opening.
Many homeowners confuse the 24"- and 30"-projection items with egress window wells. But they are not. Still, they are a good source of light and fresh air. So check out our medium-sized well selection!
We offer a variety of product options in egress code-compliant sizes. If you have a living space in the basement, you are required by law to install an egress window well. These are large basement window wells that can be used as a fire escape by everyone in your family.
Window Well Experts boast a fantastic variety of heavy-duty window wells with projections starting at 36" and more. From clean-cut galvanized steel to high-durability fiberglass, we offer beautiful and functional window wells for sale.
Ready For Installation
Our window wells are shipped prepared for installation.
Warranty
All our window wells have up to a 10-30 year warranty. Please see the product pages for details.
Delivered Pricing
Shipping is included in the quoted price. No additional shipping fees.
Extreme Strength
Made to withstand pressure from heavy soil and aggressive backfilling.
Weather Resistant
Our wells withstand extreme weather conditions.
Custom Cover Protection
Tailor-made covers with a Lifetime Warranty to protect your well & basement.
Things to consider when purchasing a window well:
Our experts are often approached by confused homeowners, unsure what size window well they need. Don't worry! The general rule of thumb is:
Depth: min 8-12 inches below the lower sill of your basement window
Width: leave min. 2" on either side of your window's rough opening
Projection: Depending on the use of the well (egress or not) might vary. Please, consult an expert.
IMPORTANT: All basement window wells are measured to the inside dimensions. They do not include the 2-inch flange on either side.
There is no easy answer. Everything depends on your budget, the purpose, and the size of the well. In addition, the weather and ground conditions in your area can influence the choice of the most suitable window well.
There Are, However, Several Factors To Consider:
Egress Compliance

 – The 

most critical consideration

 when purchasing a window well. If the basement window is meant for emergency exit, your window well must comply with your local "means of egress" codes.
Not sure what are the regulations in your area? Get a FREE consultation by a Window Well Expert. Call us at 1-888-650-9355.
Materials

 – Nowadays, window wells come in various materials, from 

galvanized steel

to

 fiberglass

and

plastic

. The higher the quality of the materials, the more expensive and durable the well. So, before you decide, make sure to 

inquire about the warranty and durability of the well

.
We offer a wide array of wells, from economy class to high-end fiberglass creations. Each well is designed to last, not bend under pressure, and keep water out and away from your basement window.
Aesthetics

 – Standard

 corrugated metal wells

 are a great, sturdy option, but sometimes you want to add some

 aesthetic value

 to your window well.
We offer a range of egress window wells such as white wells, decorative stone-look wells, fiberglass stacked stone, and other window egress well solutions. You can also get a decorative liner for your galvanized window well as another option.

Durability

– We proudly offer the best wells on the market. Correct installation and a well-fitting cover will extend the life of your window wells, keep animals and debris out of your well, and most importantly, keep snow and rain outside, where they belong.
Egress codes vary on the State and County level. If you have a question on the window well-sizing requirements to make your basement egress code compliant, please call us at 1-888-650-9355.
Aside from the most common galvanized steel window wells, we also provide a plethora of options. Stone look galvanized steel basement wells are ideal when you want the strength of a galvanized steel well. The product gives an attractive stone look without the price of a stone well's installation or without a natural stone well's possible leaks.
Our bright white egress-sized wells have a clean, bright look. Both the Standard Galvanized and our reflective White Wells come in a wide variety of sizes. Please see product pages for specifics.
Stacked stone fiberglass window wells are one-piece egress size deluxe products that have built-in steps. They are available in two widths to accommodate larger windows. In addition, these rigid, sturdy wells will not warp, shift or collapse due to their method of construction like some soft plastic wells will.
Some window wells, like the stacked stone window well, have a build-in egress ladder, so it is unnecessary to purchase anything else to meet IRC code. When buying these, you do not need to buy a ladder.
Standard galvanized, decorative stone look and white window wells still need a ladder to be egress-code compliant. Ladders are sold separately. Please see our egress ladders here.
We pride ourselves as a manufacturer of high-quality basement wells. Along with that, we have a long-term partnership with one of the leaders on the market – Monarch Materials Group Inc.
With over 40 years in the business, we have kept safe thousands of properties together.
Get a Free Quote


By Sending Us Your Window Well's Measurements

Have Questions Or Need Help Measuring Your Wells? No Worries! Our Experts Are Available To Take Your Call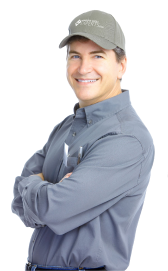 Get a Free Esitmate!
In order to get a free estimate, enter your email below to get your measuring guide