Custom Solutions
We Make Weird Easy!
Each cover we make is exactly to YOUR well's specifications, so you get a perfect fit. We can offer a wide range of products and develop a product meeting your exterior basement window well cover ideas.
Don't settle for the one size they have at the big box store. Get a cover that was meant for your well.
Easy Installation
Most covers take less than 30 minutes to install (depending on size).
Crystal-Clear Polycarbonate With UV Protection
The plastic covers will not crack, fade, or darken!
Lifetime Warranty on Selected Covers
Window Well Experts' Sloped, Flat, and Bubble style window well covers come with a Lifetime Warranty.
Made In The USA
We Ship Anywhere in the USA and Canada.
Virtually Unbreakable Design!
Sloped, Flat, Grates, and Super Slant covers support up to 400 pounds
Custom Manufactured
Custom manufactured to your window well measurements to ensure a perfect fit.
1. First, You Should Decide What You Want To Accomplish.
Do you want to avoid leaves and other debris from collecting in your window wells?
Do you want to protect your children and pets from falls and injuries?
Are you focused on letting in more natural light or safely increasing airflow in your finished basement?
2. After You Decide On Your Preferences, You'll Better Know What Designs Accomplish Your Goals. Only Choose Well Covers Made Of Durable, Rustproof Material.
Indeed, you can purchase plastic "bubbles" from your local big box or hardware stores. But be prepared to replace them regularly. Often, when a person, whether child or adult, steps on the cheap covers, they break or get seriously damaged. 

Our durable

Polycarbonate

covers

do not chip, break, or fade over time

.

In addition, our polycarbonate covers have 

UV protection

.

Install covers that support the weight of children and adults for safety.

Our polycarbonate covers can support weights 

up to 400 pounds

.

Our 

window well grates

are suitable for high-traffic areas and provide the needed protection. In addition, they can support

up to 100 pounds per square foot

. 

We'll create a custom cover to YOUR measurements to ensure a perfect fit!

Accurately measure the window well openings, so all new covers fit just right. 

View our 

Measuring Guide

 for further instructions and tips. Too small or too large window covers do not deliver aesthetic beauty. Moreover, it can be more susceptible to accidental damage.

Consider if your 

basement windows

 extend above the top of the window well. If this is the case, you may need a window well extension or a 

bubble cover

.
Basement egress window well covers. Contact our team to consult on the local Emergency Escape And Rescue Openings regulations in your area. For more information, browse through the IRC Building codes here.
Here's a Quick video on how to install Sloped & Flat Window Well Covers from WindowWellExperts.com.
Get a Free Quote


By Sending Us Your Window Well's Measurements

Have Questions Or Need Help Measuring Your Wells? No Worries! Our Experts Are Available To Take Your Call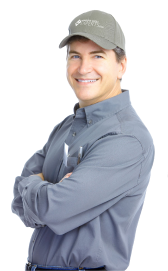 A. Rostvold, Rochester, MinnesotaA. Rostvold
The egress window well cover fits perfectly. I no longer have to worry about my kids and the neighbourhood kids playing near my front porch. During a big rainfall, the well stayed completely dry. The cover is lightweight, strong, looks amazing, and made in Wisconsin, USA.
H. Wright, Holt, MichiganH. Wright
Wonderful! The process was quite easy, and the customer service and communication was excellent. Candi and Rick helped us quickly and made sure we were satisfied with our order. We have huge window wells and we were very happy they were able to accommodate us! Most of all, I am very happy to no longer worry about people, or animals falling into the wells. They look BEAUTIFUL, so glad we chose the super slant, and it really finished off the look of our patio.

A big thank you, keep doing what you're doing, we need more companies like you.
O. Dunn, Stafford, VirginiaO. Dunn
Awesome experience. Now I have a custom fit well cover that looks amazing! No more cleaning out the well!
Russell B., Ambler, PennsylvaniaRussell B.
Window Well Experts was super helpful and was able to design exactly what I was looking for with a quick turnaround!
Get a Free Quote!
In order to get a free quote, enter your email below to get your measuring guide: